Casey's single has found it's way to the TOP 40!!!! Yes!! That's what I'm talking about!!! Now, things will get better, the more stations pick it up!! People all over are really loving this song, AND the video!! The song jumped 4 places this week to #40, making it exactly 69 days, from starting to now!! Just a little over 2 months!! That's remarkable to me!! I know it seemed like forever, but the song is moving at a good pace for a debut single. I've looked into some of the BIG stars singles and how long it takes them to get to #1 and as an example I'll use Blake Shelton. I looked at one of his recent hits (can't remember which one now) and how long it was on the charts before hitting #1 and it was around 5 months.....so see....it takes a little while to get there! :) Good going, all the fans, requesting the song and all the voting and using the mediabase request forms!! It's working, and it continues to work!! Now that the song is in the Top 40 there should be more radio stations coming on board, willingly!
Just a couple reminders.....CMT now has the video for LDCIAN on their Top 20 Countdown Voting page !! So we need to vote for it, every day. I still don't know if you only get one vote per day, I always thought you could vote multiple times, but someone said today, you can't. So, at this time, I have not resolved that issue, but I'm working on it!
And at the risk of sounding like a broken record, I just want to remind everyone how important it still is to get those requests in!! Only NOW, we should start hearing that request! I know there are a lot of us who request (yours truly*raising hand*) that never get to hear it. (Are ya getting all this KSCS & KPLX???) <<< Even my own and Casey's hometown HUGE market stations are not on board yet! I'm so dissappointed, but there's nothing else I can do but request & wait!! But at least now, with it being in the top 40, I think at least one of them will play it soon! *crossing fingers* By the way, here's how it looks on the Mediabase Charts....thought yall just might wanna see it!!
It was such good news Casey even tweeted!!!! And boy, is he excited!!!!
Ok wow. Glad I checked in.I finally broke intoTop 40. Number 1 on the CMTpure 12 pack COUNTDOWN. Y'all are awesome. Thank you all so much!
Now I gotta get some sleep. Gonna put some more guitar on the album tomorrow. Oh yeah. Love it. Night y'all. :)
I'm so glad to see how much he appreciates us fans! I told him, "We love what you do, so supporting you is easy!" It's so cool to see him thanking us for something he did!! All we did was ask for it, the song speaks for itself, it's great!
I came across a recent article on the Casey E James Fan Club on Facebook, and let me tell you.....it is exactly what us Casey fans needed to hear!! A lost soul who was a Lee fan during Casey's time on Idol, has seen the light!!! Yall need to read what this girl has to say!! I was blown away!!! I'm just gonna copy and paste it, I like it so much!!! Read on.....
Former 'American Idol' Contestant Casey James' Releases "Let's Don't Call It A Night" Video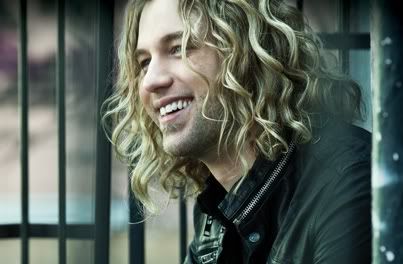 You may remember Casey James from
American Idol
's ninth season as the guy who finished third behind Crystal Bowersox and winner, Lee DeWyze. Or as the doofus who took his shirt off in his initial audition because cougar-on-a-mission judge Kara DioGuardi told him to, or maybe as the surprise of "Lennon/McCartney" night who rendered many speechless with his perfect rendition of John Lennon's "Jealous Guy."
The point here is that you remember him; and if you don't it's time to get re-acquainted with the guy
CMT
is calling the "Next Big Thing" and recently debuted the video for his first post-Idol single, "Let's Don't Call It A Night."
During Casey's run on
Idol
I was constantly conflicted with him; he's a really good-looking guy and I think it helped him as much as it hindered him. I almost think
Idol
was a step back in his career with Kara constantly gushing all over him which reduced to him to nothing but a pretty face in the eyes of many viewers. Then he made top three and I was conflicted again because it was clear by this point Casey was above these other contestants, musically and vocally. He played a beautiful, bluesy rendition of almost every song he did for the show and won the praise of
Idol
judge Randy Jackson as being a very accomplished guitarist.
"Let's Don't Call It A Night" is a fun, sultry country song that plays out slowly and seductively in the new video, and we're reminded of what was special with Casey to begin with. I was so obsessed with dull-as-dirt Lee DeWyze that I didn't give Casey the respect and time he deserved, and dismissed him pretty early on. I'm not sure why it's taken this long for a single to be released when Casey was signed to Sony Music Nashville in August of last year but the timing is perfect with the country/
Idol
surge coming from last season's Scotty McCreery and Lauren Alaina. James' Wikipedia page says there's an album coming in 2011 but, no further information is offered, as soon as it is, I'll have it here.
Here's the video, let me know what you think, is this what you expected from Casey?
Thank You HIPPIEGIRLHEATHER!!!

Now that the single is in the Top 40, another fun thing we can do, just to do it, is a place called Yes.com. What that is, is a site that you register and follow your favorite artist(s) singles spins. When any radio station plays it, it pops up on the yes.com screen and tells you who played it and what time. And they stay on the page, so when you log in the first time, there will be a list of stations that have played it, and what time they did. You can invite your friends and there's a chat window right below where the info comes up about the spin. So you can watch it in real time!! Now....right now, there's not that many spins, but when he's up there with Carrie and Keith, then you can see how fast it will go, with literally 100's of plays a day!
Here are some awesome shots from the KSON radio station, from the show last night in Lakeside, Cal. Let me warn you....these are extrememly good!!! REAL good!!! (couldn't think of another adjective to save my life!!)
LOL!!!

Ok....is everybody still standing upright?! Those are some awesome pictures right there!! Big thanks to KSON for these beautiful photos!!

Ok, yall, I'm beat, so I'll be back when we have breaking news!! Yall be safe....and keep those requests going!!


Until then.....